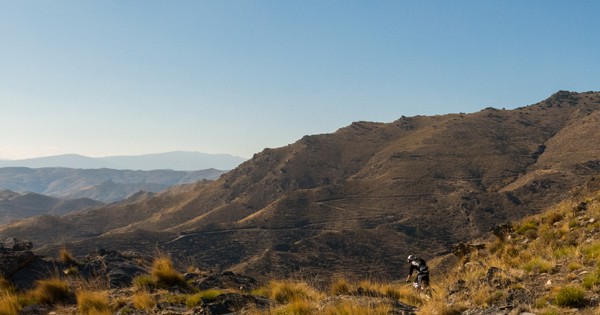 Southern Spain – Trails and Tapas!
Southern Spain is a brilliant place to escape the gloomy weather. From late September until early May are the best times to travel to this region, as mid summer is just too hot to do anything else then chill on the beach.
On this trip we take you to the hillsides behind the town of Almeria, you can find great trails for the XC/AM minded rider, aswell as some good thrills for the Enduro rider who likes it technical.
The trails used often originate as commuting trails between farmlands and villages, making them hard to find and not listed on any map!
You stay in a nice comfortable accommodation, and base the day tours from there. If you want to add a bit of adventure to your trip we can also do a 2 or 3 day trip, and camp in the middle of nature!
We offer two standard formats for our trips where one uplift per day is included. That way the climbing time vs. descending time is more balanced.
If you want to customize your trip, no problem! We can adjust the trip for XC fanatics or the more DH oriented crew, and add or deduct days as you wish.
Airports nearby are Almeria, Murcia and Alicante and of course we can arrange a transfer to the accommodation.
The Long Weekend
Thursday – Sunday
3 days of guided riding
1 Uplift per day
3 nights in a nice accommodation, including breakfast and dinner.
Minimum amount of riders 4
Maximum amount of riders 7
Price per person € 425,-
The Full Week
Saturday – Saturday
6 days of guided riding
1 Uplift per day
7 nights in a nice accommodation, including breakfast and dinner
Minimum amount of riders 4
Maximum amount of riders 7
Price per person € 899,-